Committed to Excellence
We are solutions-driven and detail-oriented, communicative and generous with our clients and each other, and at the top of our game as skilled craftsmen, builders, and project managers. Over the years, we've grown bigger and more ambitious, but at heart we're as focused on quality—in our work and relationships—as ever before. In fact, many of our earliest team members are still with us today, partnerships that go back more than a decade and speak to our common sense of purpose.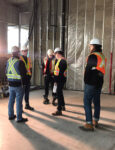 Strength in Numbers
Our management team is supported by the skill and dedication of our team members on the ground. Our site supervisors, carpenters, and labourers ensure our projects meet the highest standards of quality workmanship.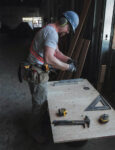 Join Our Team
---
We're always looking for talented team members; please get in touch and send us your resume.