overview
A Made-to-Order Modern Workspace for a Tech Hub
MetaLab is a growing tech company that needed an office that would support a large team while feeling clean, bright, and inviting. Strong delivered, creating a customized space designed for innovative thinking, collaboration, and community building.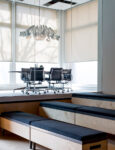 ---
This tenant improvement required building out office space in a heritage building. We maximized space by creating custom workspaces, a dedicated kitchen area, and several meeting areas. Since we were working with a conservative budget, we designed and fabricated economical yet modern custom furniture and finishes. With the boardroom tables, benches, bleachers, and desks, we chose materials that would play up the warm colours of the exposed brick walls and wood floors.
The layout allows for flow: MetaLab team members can easily focus on solo work, grab a coffee with a colleague in the kitchen, or join in a brainstorming session in the meeting room. The office's modern simplicity and cohesive furnishings provide an inspiring setting for those spending a productive work day in the space.
Project Details
Services:
General contracting; custom furniture
Design:
Bidgood + Co. Interiors
Architect:
David Wilkinson
Partners:
Island Custom Cabinetry; Wescor Contracting; Wespar Electric; Westbay Mechanical; Finishing Touch Painting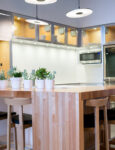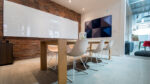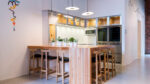 +2