overview
A 1920s Home Is Given Timeless Appeal
Pleasing down to the last detail, this residence perfectly brings together old-world architecture and contemporary comfort.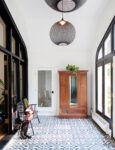 ---
Many renovations over the years had lent this residence a mismatched and lacklustre look, yet its potential to become a functional and modern family home was immediately clear. We upgraded the finishes and fixtures and improved on this house's overall layout—all while maintaining its character and charm.
One of the challenges was working with delicate existing conditions like original doors and window casings, radiators, decorative ceiling beams, and plaster walls. We took care to enhance and maintain these elements, while building a layout that feels original to the home by seamlessly matching moulding details and finishes. We maximized the functionality of the smaller spaces in the home by creating pull-out storage, concealing integrated technology, and opening up enclosed areas to allow for better use of space. We also upgraded finishes and fixtures, giving this welcoming residence a high-end feel and equipping the young family with a modern home that meets their needs.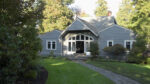 Project Details
Services:
General construction; finish carpentry
Design:
Bidgood + Co Interiors
Partners:
Island Custom Cabinetry; Westbay Mechanical; Capson Electric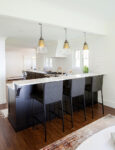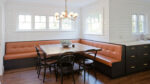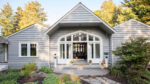 +2